Spravato: A Newfound Hope for People with Suicidal Ideation Rapidly Heals Treatment-Resistant Depression
MedPsych is introducing the only esketamine-based psychedelic treatment for depression that the FDA has approved.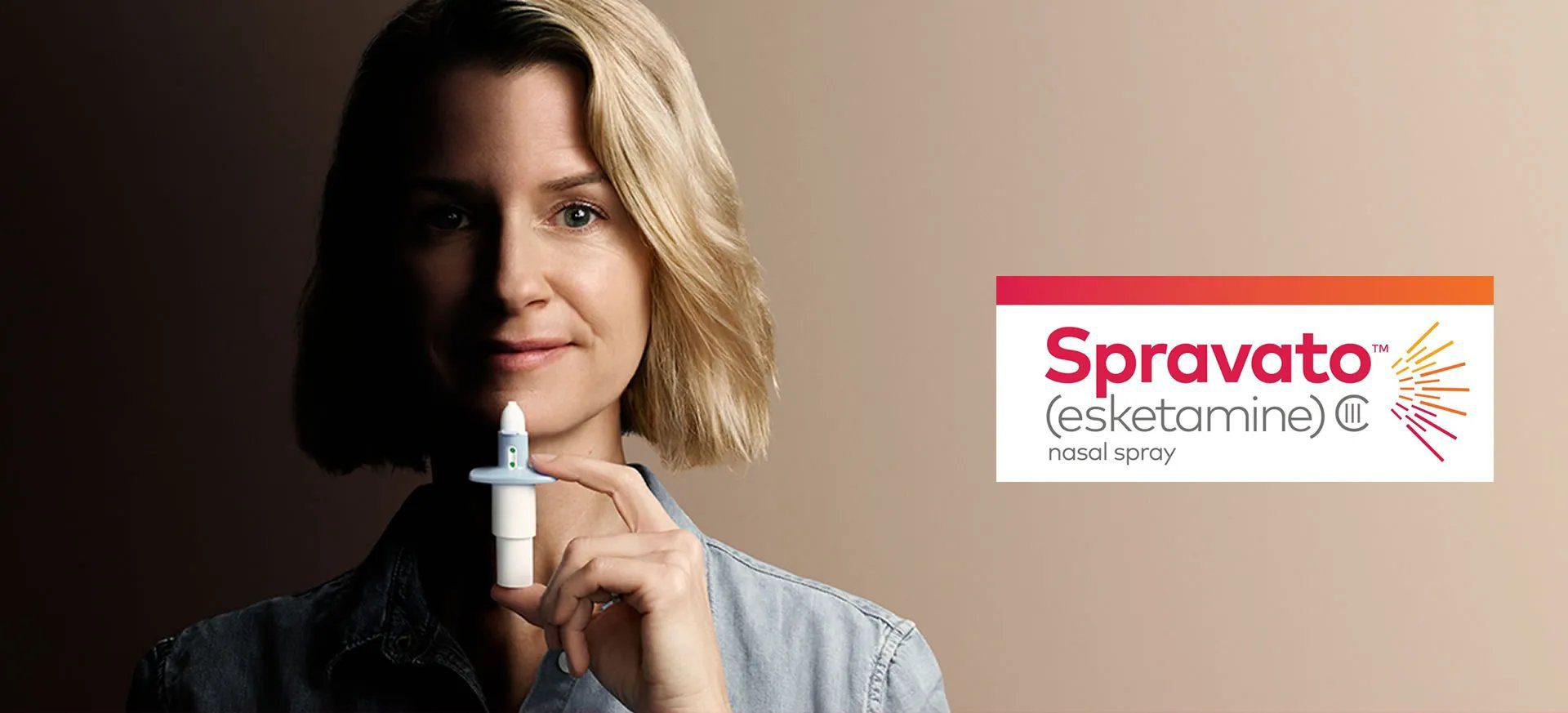 Spravato: The New, Effective, and Fast Way to Treat Depression
Spravato (Esketamine) is a mental health breakthrough that's giving a new fighting chance to people dealing with treatment-resistant depression.
Depression isn't just about your brain not producing enough serotonin; it's way more complicated than that. Chronic stress diminishes connections between brain cells, but Esketamine can reverse these stress-related changes. 
MedPsych now offers Spravato esketamine-based psychedelic, which works by helping your brain repair itself from changes caused by depression.

You will not be the first to experience rediscovering your self-worth; many already have.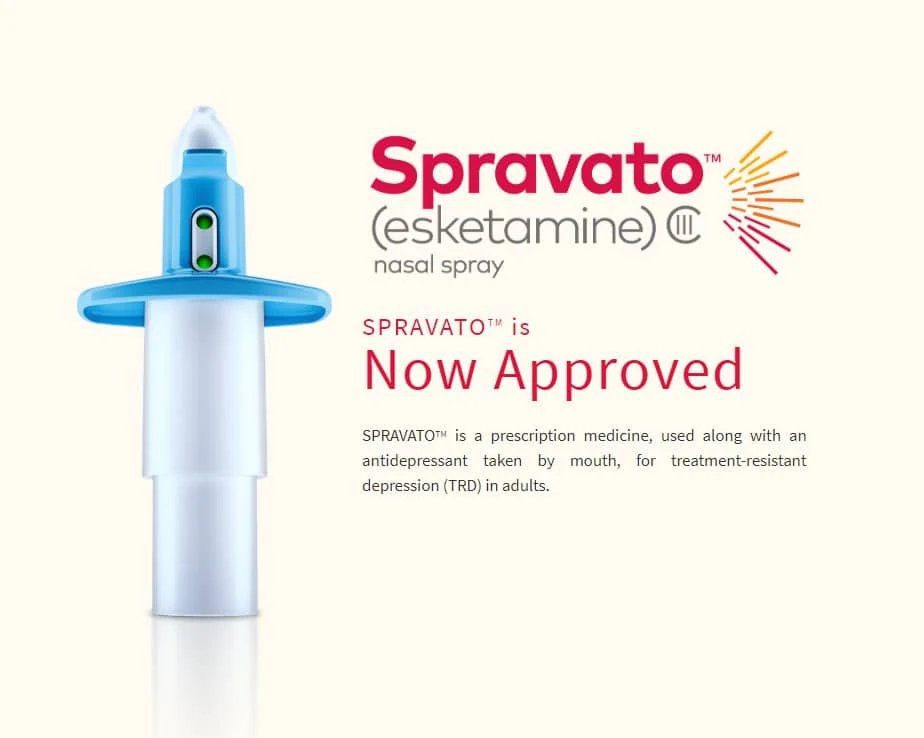 With Spravato, people suffering from depression for years finally have their lives back. This nasal spray Esketamine has been a game-changer for patients who are not responding to traditional treatments for depression.
Spravato gives patients more hope in treating their depression. If therapy and medication can't erase those negative thoughts, Spravato might be the answer.. Spravato has already helped many people experience relief from depressive thoughts just after two treatments.
Spravato is a self-administered nasal spray done in the safety of our clinic. A MedPsych Nurse practitioner will check your blood pressure and pulse, and will never leave your side as you administer the drug to yourself. We will stay to constantly monitor you for the next two hours for any side effects, and if none are showing, you are good to go. You'll feel tired or dazed after the treatment, so before leaving the office, we'll provide you with information on things you are not allowed to do until those feelings disappear entirely.
Spravato: The New Start to Freedom from Depression
Frequently Asked Questions
What Makes Esketamine Different From Traditional Antidepressants?

Spravato is a nasal spray version of esketamine that the FDA approved in March 2019. This breakthrough treatment is designed for people who did not respond to traditional treatments for depression or have yet to erase thoughts of suicide or self-harm. 
Is Esketamine Right For You?

Currently, Spravatos is approved for people with depression who don't respond to other treatments. If you've tried two other antidepressants without experiencing mood improvement by at least 50%, you are a good candidate for a Spravato treatment. 
Do Major Insurance Companies Cover Spravato?
Are there any side effects of Spravato?

Like any other antidepressant, Spravato has potential side effects. 

-Elevated blood pressure

-Fatigue or drowsiness

-A feeling of disconnection from the body

-Nausea
The greatest benefit is that I like myself more, that I'm okay with myself and I'm okay with people, and I'm getting stronger emotionally
– Diana
My depression has very slowly gotten better like I went from thinking about killing myself multiple times a week to once this whole five weeks. I almost like a brand new person. It's the me I knew when I was 18, when I was happy. When I was vibrant, when I was excited about doing things in life.
-Rachel
I've been doing Spravato treatments for a few months now. A TOTAL game-changer with my depression!!! My hope is that more people have a conversation with their doctors. There IS hope!!!
– Eric